PERSONALS
Showing 1 - 10 of 102 ads
4 hours ago
I'm British, in my 30s… good looking and good shape and I'd like to meet a Japanese wife, under 50, and have a sex friend relationship. I am very discreet and love to please - drop me a line if you're keen! Serious only and I'm very discreet
4 hours ago
Englishman in Tokyo looking for a fun friendly black lady, who enjoys a drink and other adult activities.
4 hours ago
Tall, athletic, 40s professional kind and sincere looking for a discrete relationship but not a one night stand. I'm based in Tokyo, no pressure, lets see how it goes. Take a chance and hope to hear from you. I'm flexible on age/background/status, most important is you! Thanks for reading
23 hours ago
European man, 47 years old looking for Korean woman. Married or single does not matter.Drop me a line for more info.
23 hours ago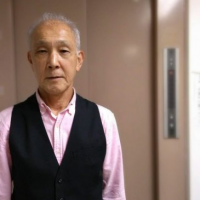 Woman up to 60. Especially for rigidity and sexless women.I apply slow-sex's soft, gentle and slow approach, and first awaken your sense censors (Chi-energy)which is dormant within you. It is totally different from ordinally man's ejaculation-centered hard and quick Junk Sex. I am learning...
1 day ago
I'm a JF, 40s, living in Tokyo. used to love travel ( still tough to do now ) and also loves hiking, nature and going to nice cafe. looking for someone with similar interest.
1 day ago
Good looking Caucasian businessman living and working in Tokyo, would love to have first good open minded friendship.We can start knowing each other slowly, day by day, and see.Nothing so serious but a long lasting relationship based on trust and reciprocal respect.日本語オッケー
1 day ago
Personable MWM seeks MF for friendship possibly leading to relationship, no pressure, no drama or weirdness, just friendly, open-minded friendship. I'd be lying if I said looks weren't important, but they're not the most important thing! Reply with some details please.
1 day ago
White hairy fat Caucasian sissy slave male 45 years old living in Tokyo is looking for a mistress to dominate and humiliate me. Open to all fetishes and willing to try anything.
1 day ago
Married here, 39, Caucasian, looking for a lady to relax our stress together. Married or single is fine, preferably Japanese. I am nice looking, well educated with sense of humor.