Friends
Showing 1 - 6 of 6 ads
3 hours ago
Konnichiwa, The weather is nice so how about drinks by the river, ocean or lake near Tokyo? Nature and relaxing are needed due to extended corona stress. Let's enjoy ourselves and have a nice chat . Female ,40s, native English seeks females. Cheers.
1 week ago
Hey!It is a group for everyone in Tokyo and others cities in Japan who are tired to stay home!Come with us to discover this incredible city by night and by day.Whether you are Japanese, tourist or a foreigner living in Japan, you're welcome.Let's explore & enjoy...
2 weeks ago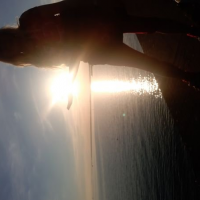 Hi I'm 36 years old and looking for a serious relationship that will lead to marriage and eternal happiness. We share all of the love and happiness we deserve. I need a man who is always ready to stand by me and make me his top priority I promise I will show him all the love he deserves and give him...
2 weeks ago
Japanese lady 40's live and work in Tokyo is looking for friends for lunch/ dinner, nature, walks, coffee or drinks, chats, movies, etc. spring is here, let's enjoy it. Serious only.
4 weeks ago
A JP woman looking for friends speaking English. It would be nice to talk about lots of things together and have a good time.
4 weeks ago
There is something unique about people who speak 2+ languages equally well. I am looking for bilingual female friends (Japanese-English, etc., perhaps between 25 and 40) for fun and interesting evenings out.