Women Looking For Men
Showing 1 - 10 of 13 ads
5 days ago
Beautiful, sexy, 20s JF is looking for a rich and generous lover who can meet regularly and have nice time together. Preferably please write some introduction of yourself. I'm looking forward to your contact.
5 days ago
I'm looking for someone who can explore Tokyo together during the daytime. He should be good-looking Caucasian, single/married, under 45 y/o. I'm a married woman in my 40s.
1 week ago
I met a few Scandinavian people in the past, and I found out that I always have a good impression on them. I'm interested in the culture too. Currently, I am looking for something very casual. Please let me know if you are interested. Japanese, mid 40s, slender, attached, and open minded. Thanks.
2 weeks ago
MJF is looking for someone to talk about new drug development for networking and friendship. Any nationality, any age OK but you need to be in pharmaceutical industry. MDs and scientists are most welcome. Pls tell me your pharma background and therapeutic area.
3 weeks ago
Looking for the one for serious relationship. I'm a Japanese female, 40s. I would like meet a European nice guy or Japanese who is interested in Japanese culture. Sorry but I won't reply to someone living outside of Japan.
3 weeks ago
JF seeks a British gentleman to have a wonderful retired life together in Japan and the UK. Single and serious only. Meeting in person is later when Covid is over.
4 weeks ago
Attractive JF, 40s, Banker, I want to meet someone new for have fun. I am looking for tall professional gentleman who work and play hard. Prefer to meet after work in central Tokyo. Let's have fun together.
4 weeks ago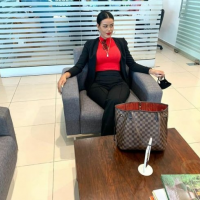 I'm a Christian woman seeking older man for relationship and companionship, and wherever God leads, hopefully a forever relationship. I'm imperfect, but forgiven, and strive daily to be more like Him. I've been blessed with good genes and good health. I don't want to go anywhere, with anyone,...
4 weeks ago
A JP woman who likes travelling, reading, films, drinking, hanging out etc.. is looking for people speaking English to chill out.If you are interested (and not a creep or dodgy!), feel free to drop me a line. Thanks!
4 weeks ago
Petite charming single Japanese woman in mid 40s working in central Tokyo wants to get to know a single man without kids over mid 40s who wants to settle down in Tokyo. I am introverted seeking the same. No outdoor type please. Non smoker, no African, Tokyo residents only.