And Others
Showing 1 - 10 of 15 ads
3 days ago
Very submissive male is looking for couples or singles to serve (any gender ok). I am a loyal and obedient sub who will be anything you want me to be. A toy, a servant, an object on which to release your stress, something to rest your feet on, and more. I dedicate my whole body to your pleasure....
3 days ago
We are mixed couple close to Tokyo and looking for good open minded and good looking guy to be friend with us and enjoy going out together.
3 days ago
Hi! Looking for a contentedly married Jlady as partner to meet other couples for mutual watching and possibly exchanging.
4 days ago
We posted an ad and got a reply from someone who sounded very interesting! However, their email address didn't work. Sam, we'd like to email you but it's undeliverable.
4 days ago
Hello there.I am a Latin guy living in central Tokyo.I am looking for a Japanese lady to lick my foot and my foot' fingers.I have some sneakers which makes my feet with a delicious smell.Please contact me, do not be shy and let's enjoy this fetish together.Besos.
6 days ago
Mid-30s Caucasian couple looking for like-minded couples or single females to have some fun with. We're clean, and respectful where it counts. Send us a message if you want to connect! 日本語も話せますよ〜 Single males: please don't waste our time, or yours.
6 days ago
Do you want to have lots of orgasms but your partner has trouble getting hard, staying hard long enough, or doesn't really know what to do with his fingers or tongue? Let me help you have strong multiple orgasms like you have never had before! Good looking, fit, healthy Caucasian. I look forward...
2 weeks ago
Looking for a girl to compensate for some lite Femdom abuse. I want someone who is willing to sit on my face and or try other stuff. You don't have to touch my penis unless you want to.
2 weeks ago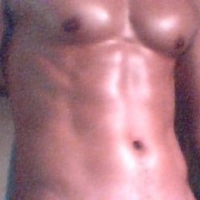 Wanna watch me stroke it?Skype ID: tokyo_boke
2 weeks ago
Looking for a couple wanting a new friend...get in touch and lets discuss. Real and serious onlyThanks