JOBS
Showing 1 - 4 of 4 ads
3 weeks ago
Hi, I am considering starting a business to support foreigners to expand its product or services in Japanese market. As I am a native Japanese, and have a lot of experience, I think this will help those who need sales force, administrative works and translation etc.I am thinking of this as a...
3 weeks ago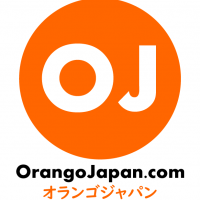 Part time teachers wanted to teach private students.You set the rates and time. https://www.orangoteacher.com/
4 weeks ago
Experienced Bilingual Japanese Lady to Clean your home!*Over 15 years cleaning experience in Toronto, Canada and approximately 5 years in Downtown Tokyo.*Available Downtown Tokyo.*Excellent References/ Competitive RatePlease contact at hana214_jp@hotmail.com for more details.Thank you.
4 weeks ago
Hello, I am looking for a native Japanese individual (male or female) who can assist me with administrative tasks for a project. My Japanese language skills are at an intermediate level, so it's not a problem if your English skills are not strong. Although I have not yet started this project, I need...