EDUCATION
Showing 1 - 7 of 7 ads
1 week ago
Any Japanese vegetarian, vegan for English or French /Japanese exchange ? I would like to improve my bad Japanese and help with French language Fransu Fransugo ふらんすご or furannsugo french (person): ふらんすじん or furannsujinn france (country)
2 weeks ago
Hi,I am a non-native English speaker. My English is high level so you can practice with me. I charge a small fee, 1,000 yen for 1 hour conversation. Send me a message and lets meet up. Jake
2 weeks ago
British English lessons for kids and adults by experienced, kind teacher-08040839981-whatsapp,line
2 weeks ago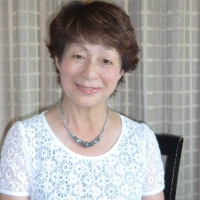 Hello everyone ! I'm Japanese female providing Japanese lessons on Skype. I'm highly experienced and fully licensed by Japanese Educational Exchanges and Services, which is a well-known association running JLPT ( Japanese Language Proficiency Test ). I can teach any level from beginner to...
2 weeks ago
I would like to offer free Japanese language lesson on September 26th at 10:00~11:00am.This is for the beginner and you will learn practical daily use expressions.If you have an interest or any enquires, please contact me!Contact: tokyojapanese@hotmail.co.jpPlace: Minato Life-long study Center...
2 weeks ago
A JP woman would like to communicate with people speaking English to improve the language and also for fun. Feel free to contact me if you are interested. Thanks!
4 weeks ago
I'm a certified Japanese language teacher, and I have experience teaching at a Japanese language school in Shinjuku, Tokyo. Looking for students who want to learn Japanese online from scratch. I like to teach beginners. I can provide all materials to use in my online lessons. I can speak English...