EDUCATION
Showing 1 - 7 of 7 ads
3 hours ago
Hello. I am seeking a bilingual Japanese knowledgeable in legal/ medical fields preferably who can help me as I'm responsible for a sick friend. In exchange I can help you with your English. I'm middle-aged female. Thank you for reading.
4 days ago
Hello, I'm Mexican, living in Tokyo. I'm looking for language exchange. I'm studying Japanese language but I want to improve more my listening and speaking skills. I can teach you Spanish, or just free talking as well. I can use English also for explain you better the Spanish grammar. Let's...
3 weeks ago
JP female is interested in Italian language and culture. Looking for language exchange partner who speak Italian and English. Please feel free to contact me. 11/19 I have received a message from Italian woman but there was no contact address and I can't reply to you ! If you are still looking this...
3 weeks ago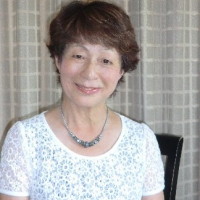 Hello everyone ! I'm Japanese female providing Japanese lessons on Skype. I'm highly experienced and fully licensed by Japanese Educational Exchanges and Services, which is a well-known association running JLPT ( Japanese Language Proficiency Test ). I can teach any level from beginner to...
4 weeks ago
Hello, I come from England and I am educated to MA level. I teach business English, conversational English, international relations, media studies, geopolitics, and vocabulary expansion. I can teach from Ikebukuro to Shinagawa - from Aobadai to Omotesando - and from Ikebukuro to Asakadai. In other...
4 weeks ago
Language Exchange. English speaking Canadian male, looking for a serious Japanese language exchange partner in Saitama, anywhere from Omiya Station to Kawaguchi Station, I can design interesting English lessons for you. Please help me with my Japanese. - Wednesday (Omiya) from 6:30 PM or (Kawaguchi)...
4 weeks ago
A JP woman would like to communicate with people speaking English to improve the language and also for fun. Feel free to contact me if you are interested. Thanks!