EDUCATION
Showing 1 - 6 of 6 ads
3 days ago
Hello, I'm Mexican, a man living in Tokyo. I'm looking for language exchange. I'm studying Japanese language but I want to improve more my listening and speaking skills. I can teach you Spanish, or just free talking as well. I can use English also for explain you better the Spanish grammar....
3 days ago
Language Exchange. English speaking Canadian male, looking for a serious Japanese language exchange partner in Saitama, anywhere from Omiya Station to Kawaguchi Station, I can design interesting English lessons for you. Please help me with my Japanese. - Wednesday (Omiya) from 6:30 PM or (Kawaguchi)...
4 days ago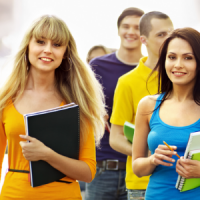 Get all the help from Boomerang International to study in Adelaide. Students are availed with the list of best universities in Adelaide and courses that are provide along with other details. Boomerang International also provides the places of accommodation in Adelaide. Boomerang International takes...
2 weeks ago
Very experienced London based teacher (current Head of Music) offers online language and music tuition. I can teach: German to native and non native speakers at all levels; English to non native speakers; Sax/flute/music theory at all levels; Clarinet and piano up to intermediate standard. I am also...
2 weeks ago
A JP woman would like to communicate with people speaking English to improve the language and also for fun. Feel free to contact me if you are interested. Thanks!
3 weeks ago
Any Japanese vegetarian, vegan for English or French /Japanese exchange ? I would like to improve my bad Japanese and help with French language Fransu Fransugo ふらんすご or furannsugo french (person): ふらんすじん or furannsujinn france (country)