EDUCATION
Showing 1 - 6 of 6 ads
2 days ago
Interesting and gentle Japanese male seeks native speakers of English for language exchange. Let's meet and enjoy talkingabout various interesting topics in English and Japanese. Waiting for your reply.
1 week ago
Worflex offers opportunities for those who want to make extra money through teaching English in their spare time.We provide spot-based job offers from schools looking for teachers.To proceed with your application, please visit our website.Registration takes just a few...
3 weeks ago
A Japanese female living in Kyoto wants to improve her English skill. I would be your exchange partner for your Japanese. I like hiking ,walking,cooking and eating out and so on. Perhaps these would be topics I would talk to you about at the exchange. I am fine with only email exchanges if it...
3 weeks ago
Would you like to work as an English teacher at your available hours?Worflex provides a list of schools looking for teachers on a spot basis. You can register by completing the required fields and uploading a short self-introduction video. To proceed with your application, please visit our...
3 weeks ago
A JP woman is hoping to meet good people speaking English to improve the language and also for fun. Looking forward to hearing from you. Thanks!
3 weeks ago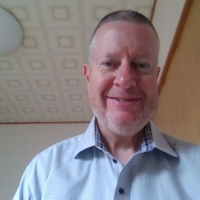 If you are looking for a caring and patient native English teacher then please look no more I am an experienced very patient and encouraging teacher/person who will help you to learn in a proprogressive manner.I can offer a free trail lesson before you start learing with me.Feel free to contact me...