EDUCATION
Showing 1 - 4 of 4 ads
2 days ago
Language Exchange. English speaking Canadian male, looking for a serious Japanese language exchange partner in Saitama, anywhere from Omiya Station to Kawaguchi Station, I can design interesting English lessons for you. Please help me with my Japanese. - Wednesday (Omiya) from 6:30 PM -or-...
3 weeks ago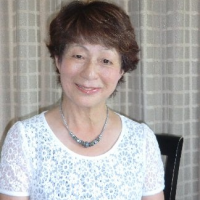 Hello everyone ! I'm Japanese female providing Japanese lessons on Skype. I'm highly experienced and fully licensed by Japanese Educational Exchanges and Services, which is a well-known association running JLPT ( Japanese Language Proficiency Test ). I can teach any level from beginner to...
3 weeks ago
A Japanese gentleman in late 50's is seeking a native English speaker as a language exchange partner. If you wish to improve your Japanese in any areas, I can be of further assistance to you. In return, I would like to acquire knowledge of English from you. Meeting at Café in Tokyo would be nice...
4 weeks ago
A JP woman is looking for people speaking English to improve the language and also for fun. Feel free to contact me if you are interested. Thanks!